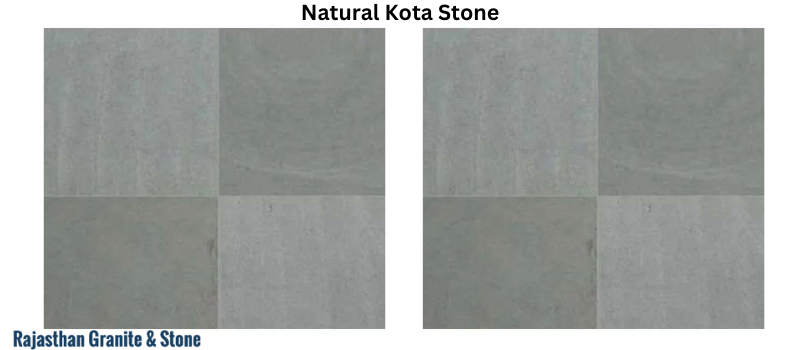 Natural stones are always the first choice for homeowners owing to their affordability and diverse application. Natural Kota stone is becoming increasingly popular, with Instagram reels and pin-interest photos garnering tons of attention. Natural Kota stone as the name suggests is sourced from Rajasthan Kota and is ideal for indoor and outdoor applications.


The stunning texture and uniform colour of the natural stone makes it a hot property in the construction industry. Discussed -below are some reasons to use Natural Kota stone as an accent wall for your home.


Pocket-Friendly Choice
Creating an accent wall for your home can help elevate your home instantly. If you are looking for a pocket-friendly but unique accent wall feature then natural Kota stone is an ideal choice.


Natural Kota stone provides a distinct feature with a random pattern, unlike other accent wall materials. Some natural Kota stone exporters also offer valuable insight into the natural Kota stone choices for a customized accent wall.


Gamut Of Colour Choices
Natural Kota stones are available in a plethora of colours like orange tints, dark & light colours, etc. The uniform colour of the stone, when used in creative and innovative patterns and designs can result in excellent statement features for your home. The availability of a multitude of colour options allows you to blend the accent wall with your home interior design.


Environment- Friendly
Another USP of natural Kota stone is that it is a green alternative compared to other materials for accent walls. This stone is made from natural limestone and, therefore is an eco-friendly choice for your accent wall. The stone is also known to withstand harsh weather conditions.


Several Natural Kota stone suppliers provide hand-cut natural Kota stones to their customers at the best price.


Low- Maintenance
Maintaining the accent wall can be a hassle for people with hectic and busy work schedules. Therefore, if you are looking for a low-maintenance accent wall, Natural Kota stone is the answer to your prayer. These are easy to clean and require minimum effort for cleaning the same. All you need is a wet cloth to clean the stone with soapy water and you are sorted.


Durability
Durability is a huge factor when choosing an accent wall feature for your home. The stone is heat resistant and is non-porous making it last for a longer time. Natural Kota stone owing to its durability feature has found application for indoor and outdoor accent wall features.


To conclude, natural Kota stones are fine-grained limestone that is user-friendly and easy to install as an accent wall feature. These natural stones are also available in varying high gloss and polished finishing for an overall enticing accent wall for your home. You can utilize Natural Kota stone to decorate a facade in your living space.


The high quality and varying benefits of natural Kota stone have ranked it as a popular choice for the construction industry. The stain resistance is also a bonus for natural Kota stone as an accent wall feature for your home.