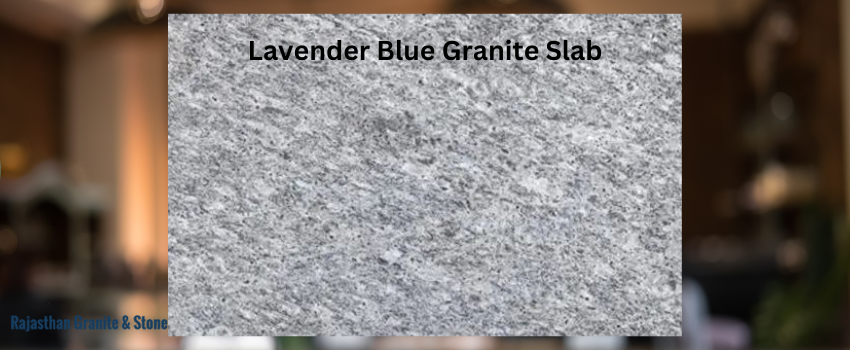 These days, most homeowners and interior decorators prefer the lavender blue colour for construction and remodelling projects. Lavender blue granite has a splendid polished surface and gorgeous colour making it perfect for flooring and countertop applications.
This blue granite stone is extremely durable and has high performance. This is why a Lavender Blue Granite Slab Exporter offers a range of blocks, blue tiles and countertops of custom sizes. Granite is the king of all construction and infrastructure stones. Blue granite is one of the top most expensive stone varieties available.
Lavender blue granite slabs get used both in home and office decor. The eye-catching designs of these blue granite stones attract several B2B businesses. B2B buyers can buy blue granite at competitive prices directly from the quarries.
India is the leading Lavender blue granite supplier and manufacture. The elegance and durability are the major reasons for preferring lavender blue granite. On the surface of the blue stone you can see a blue backdrop with streaks and swirls of blue tones.


What Are The Unique Features Of Lavender Blue?
The granite is fine-grained and has a pale blue background. They get covered by dark pale mineral garnet in the form of layers. These are very thick and impenetrable layers. The thickness prevents the entry of bacteria.
Lavender blue granite is not impacted by tea, coffee, wine or any acid. You cannot scratch the blue granite even after repeated cleaning. Because of its high durability and hardness, it is ideal for areas having high footfall. The blue colour is even more exaggerated near the poolside and water walls.


Some Additional Facts about Lavender Blue:
Lavender blue granite is also called Odisha blue granite, lavender azul granite and Indian blue granite. It originated in South India and Odisha, sometimes referred to as Himalayan blue. You can describe its surface as a light blue background with burgundy-coloured speckles. It also has streaks of dark blue tones.


Where Is Lavender Blue Granite Available In India?
India is one of the biggest granite exporters in the world. For global B2B buyers interested in purchasing lavender blue granite, India is a giant market. The Indian market caters to the changing needs of buyers in a highly professional manner.
The South Indian quarried and processed Lavender Blue Granite Slab is ideal for buyers. Online granite platforms provide Lavender blue at competitive prices.
A certified Lavender Blue Granite Slab Supplier offers customised solutions to your floor tiles or slabs. They provide you with customised solutions with no quality compromise.


What Are The Areas Of Application For Blue Granite?
Lavender blue granite gets used in kitchen tops, countertops, wall and floor tiles etc. They are also in bars, monuments, stairs and other projects requiring elaborate designs.
A good Lavender Blue Granite Slab Exporter ensures customer satisfaction and premium service quality. Apart from the construction industry, blue lavender granite has many commercial usages. You can make commemorative tablets and even artwork from them.
The sturdy nature of blue granite makes it frost and fire-resistant. You can use the shiny and elegant appearance to make building veneer and cemeteries. Blue lavender's fine-grained and glossy appearance makes it ideal for making basins.
Blue Lavender slabs are often paired with marble to create stunning floor tiles. The subtle pattern of granite, the blue hue, and the veining of marble make a lovely combination. This beautiful combination is also used in mosaics and tile patterns.
Irrespective of the size and thickness or even the finish, lavender blue granite is the best. It is your solution to the perfect interior decor.